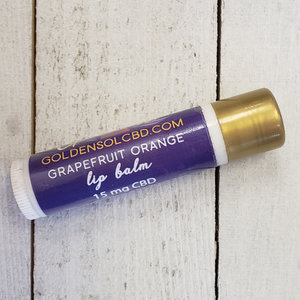 Orange Grapefruit Lip Balm
Our Orange Grapefruit Lip Balm is moisturizing and soothing, may help with lines around the lips as cbd is known for cell regeneration. 

Ingredients: Almond Oil, Coconut Oil, Beeswax, Vitamin E, Raspberry Seed Oil, Organic Hemp Extract,  Zinc, Essential Oils
15mg Lip Balm
All CBD derived from Industrial Hemp.
No chemicals, no fillers. All organic CBD content.


From Farm to Bottle 
Colorado CBD Grown, Distilled, Bottled & Infused

Orange Grapefruit Lip Balm
---
We Also Recommend
---